SHENZHEN, China, Jun 13, 2023 (GLOBE NEWSWIRE via COMTEX) — SHENZHEN, China, June 13, 2023 (GLOBE NEWSWIRE) — Jiangxi Xingtai Technology Inc. (also known as SEEKINK), a leading provider of ePaper technology to make eco-friendly IoT solutions, will participate in the INFOCOMM exhibition, booth 1383, taking place from June 14th to 16th, 2023, in Florida, USA. INFOCOMM is North America's top audiovisual integrated equipment and technology exhibition, showcasing audiovisual technology and solutions applied in fields such as education, training, transportation, security, medical care, and entertainment.
With continual product upgrades and innovations, SEEKINK has formed a product lineup covering various IoT industries, including smart workplace, healthcare, transportation, signage, etc. Centering on the ePaper modules to devices, SEEKINK has established complete development and manufacturing schemes system, with customization service as the core.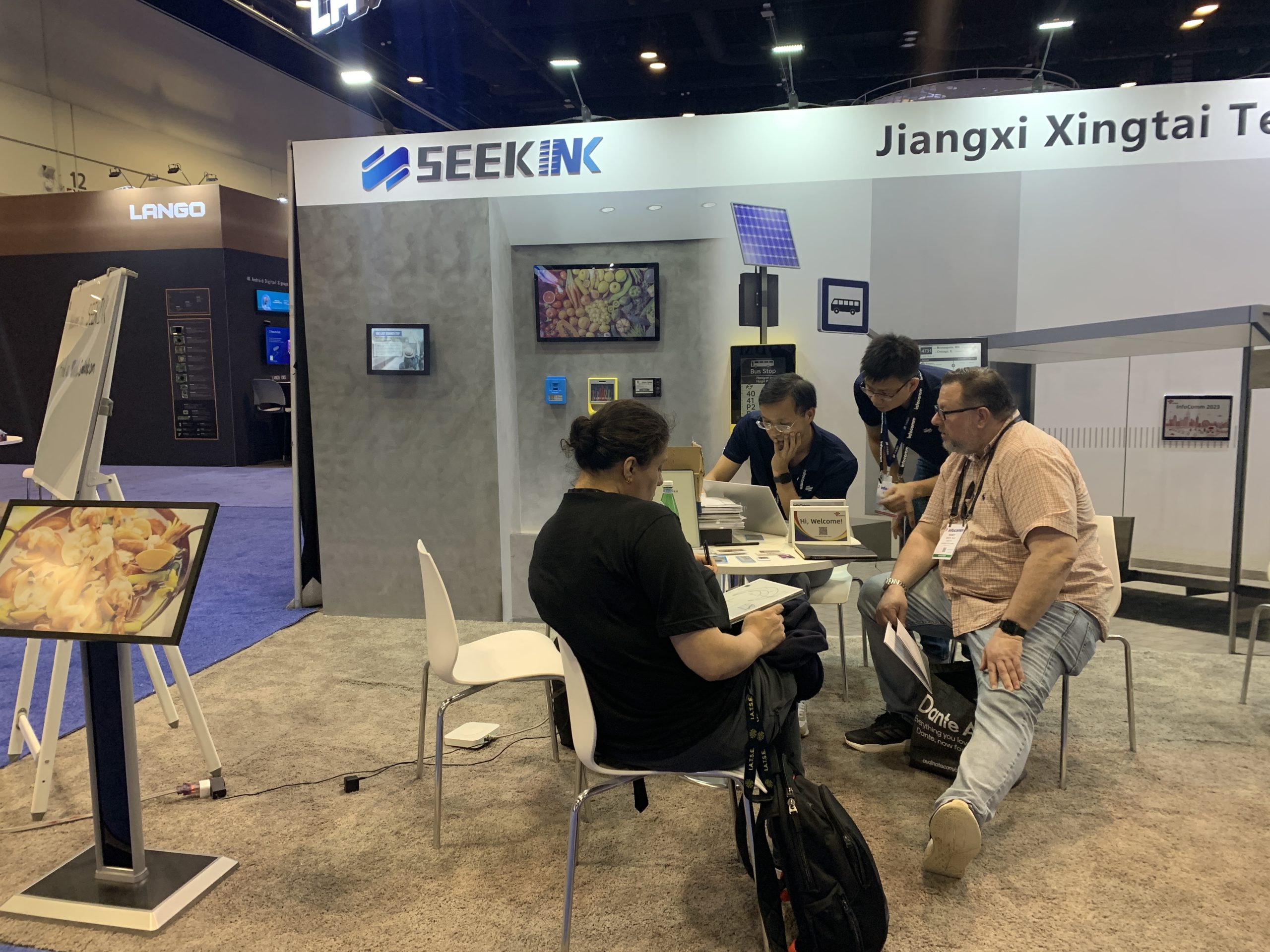 SEEKINK will showcase its latest e-ink solutions at the exhibition, with the notable ePaper digital signage S253. This innovation features a full-color display with vibrant paper-like visuals, and it integrates effortlessly with IoT industries. The ePaper digital signage offers an attractive display that is comparable to conventional paper posters. Furthermore, it features an excellent battery life, which extends usage time and reduces the need for frequent charging. Highly customized plans are available to satisfy corporate objectives, making it an ideal solution for various commercial applications.
At the INFOCOMM exhibition, SEEKINK also debuted a 42-inch eye protection digital whiteboard. With outstanding paper-like display quality and an anti-blue light screen, this innovative product revolutionizes the digitalized pen-paper interaction, empowering smart workplaces with an immersive and ergonomic experience.
SEEKINK will be showcasing their fully customizable top-of-the-line ePaper ecosystem at the INFOCOMM exhibition, including employee ID badge, bus stop sign, and digital doorplate. These cutting-edge products provide efficient and cost-effective solutions for businesses of all sizes.
For more details about Seekink dynamics at INFOCOMM 2023, see the full report. 
About SEEKINK
SEEKINK has been committed to providing high-quality and eco-friendly IoT solutions with its cutting-edge e-paper technology since founded in 2015. With over 100 patents, SEEKINK now possesses the industry's top e-paper display module-related core technology and has contributed to the formation of several standards for the e-paper industry. SEEKINK's commitment to excellence earned the trust of over 100 global partners.