Electronic paper, or e-paper, is a remarkable innovation that has become very popular in recent years. It holds the potential to reshape many sectors, including healthcare, where its unique characteristics and benefits are being harnessed for better patient care and operational efficiency. Read on to learn about this smart healthcare solution, its key benefits in the healthcare industry, and more.
E-Paper – A Smart Healthcare Solution
In the healthcare sector, e-paper holds great significance. Its integration as a smart healthcare solution has enabled many positive changes. E-paper's minimal power consumption and paper-like readability make it an ideal choice for applications where constant updates and readability are crucial. Hospitals have adopted e-paper displays for patient bed labels, room information labels, and other signage. With this implementation, e-paper improves patient experience, reduces administrative errors, and increases overall efficiency.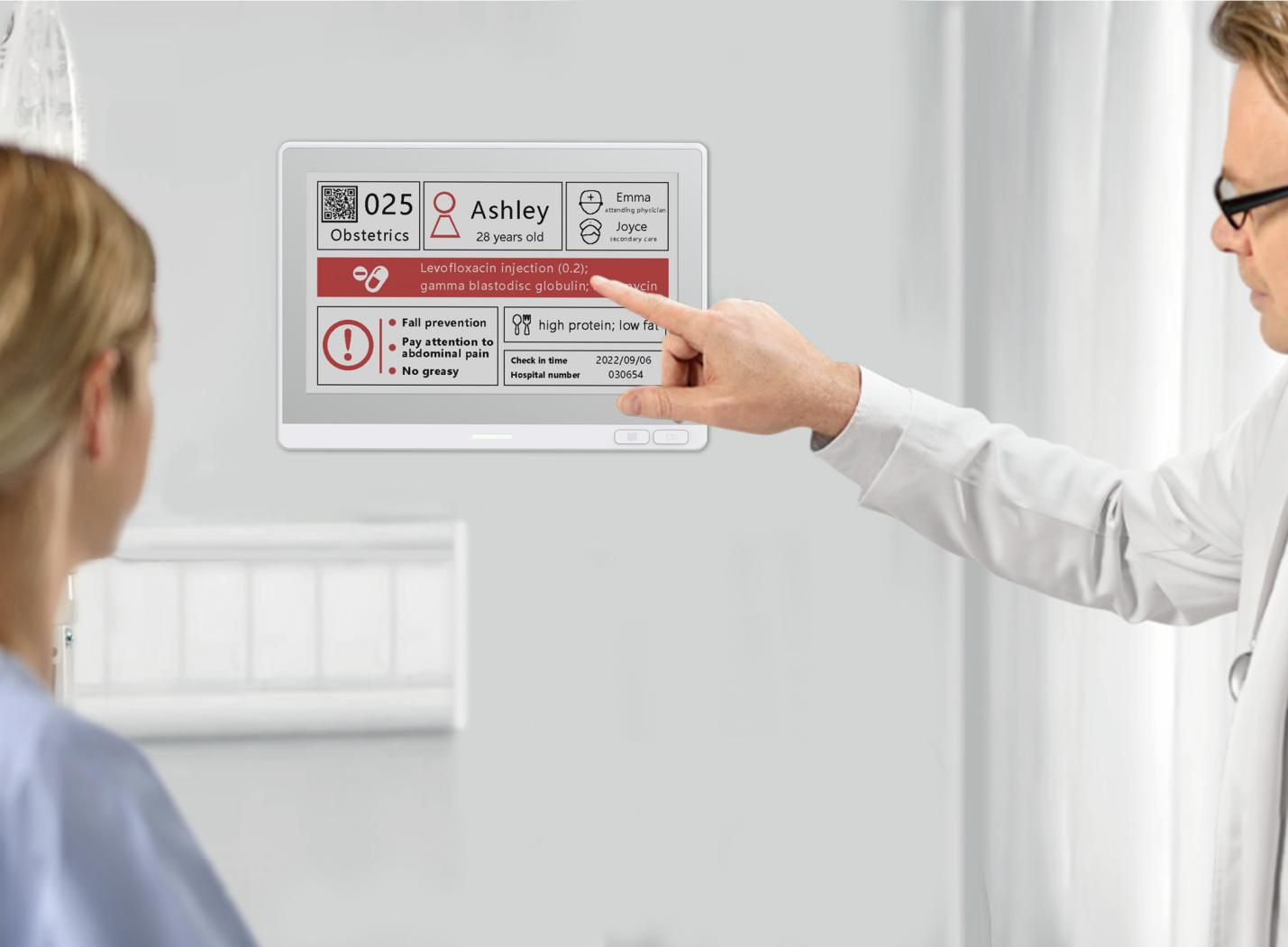 The Benefits of E-Paper As a Smart Healthcare Solution
The increasing popularity of e-paper as a dependable smart healthcare solution can be attributed to its many benefits. The key benefits include the following:
No Light Pollution
E-paper technology eliminates light pollution for patients and hence, plays a key role in healthcare settings. Unlike traditional screens that emit bright light, e-paper displays imitate the appearance of ink on paper. This means patients can rest without being disturbed by glaring screens. In this way, e-paper smart healthcare solution promotes better sleep and a more conducive healing environment.
Concise Information
The ability to provide relevant and concise information is a key benefit of e-paper displays. Patient bed labels and room information labels can efficiently convey crucial details, e.g., patient names, ages, bed numbers, and precautionary information. This streamlined approach lowers the risk of errors that manual label changes typically cause. In this way, it ensures that both patients and healthcare providers have accurate information at all times.
Dynamic Display
The dynamic display capabilities of e-paper technology offer the benefit of providing real-time updates. The information displayed on e-paper labels can be easily updated as needed to make sure that staff and patients always have access to the latest information.
Low Maintenance
The low maintenance requirements and energy-efficient nature of e-paper technology are amongst the top reasons for its popularity as a smart healthcare solution. E-paper displays are energy efficient and promote extended battery life with reduced operational costs. Their long-lasting battery life ensures that patient bed labels and other essential signage remain functional without frequent interventions.
Seekink Offers Reliable E-Paper Display Solutions
Seekink is one of the pioneers in the industry that provide high-quality e-paper solutions. We have years of experience in manufacturing dependable e-paper displays. All of our products are feature-rich and designed with convenience and performance in mind. Our dedication to research and development has positioned us as a leading one-stop e-paper display solutions provider. The top reasons to choose us include the following:
At Seekink, we have a deep understanding of bistable and true color e-paper technology. Our end-to-end manufacturing and superior R&D set us apart from the competition. Our wide range of innovative offerings represents our commitment to utilizing advanced technology.
Extensive Industry Experience
With years of experience, we have cultivated a deep understanding of e-paper technology. This expertise enables us to deliver solutions that cater to the complex demands of the healthcare sector.
Our state-of-the-art automated manufacturing facility boasts an impressive monthly production capacity of 12 million EPD units and allows us to offer premium-grade products at minimized costs. We also ensure great customization and fast delivery.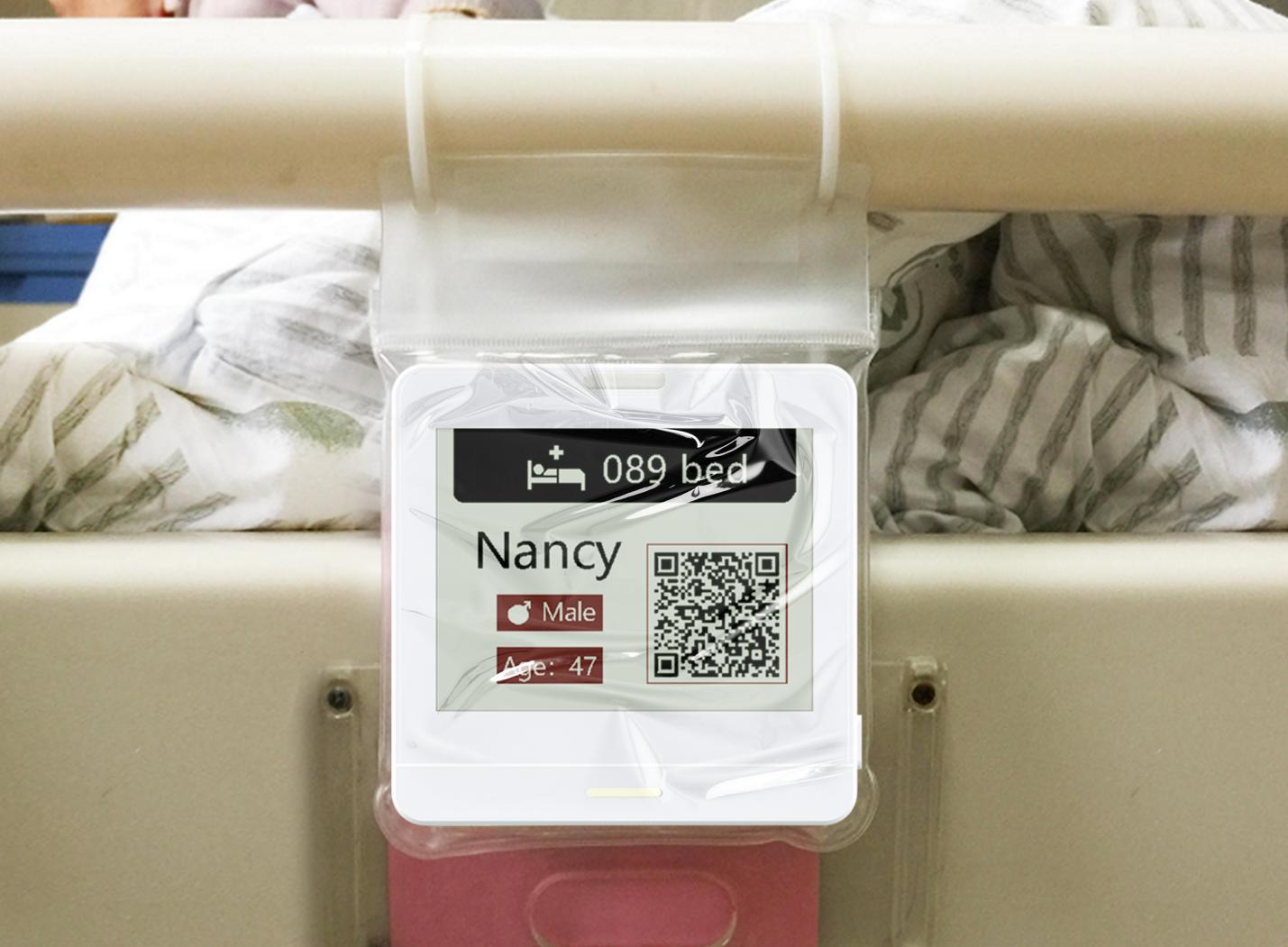 Conclusion
E-paper technology is a smart solution that has reshaped the healthcare industry. Its ability to provide concise and real-time information through visually pleasing, energy-efficient displays is transforming patient care and hospital operations. The reputed brand Seekink is a reliable partner for businesses looking for dependable e-paper solutions.
At Seekink, we have a strong track record of excellence and a comprehensive range of products. Our mission is to expedite the digital transformation of industries with energy-efficient, low-carbon, and eco-friendly display technologies. These traits make us your trusted partner in embracing the future of smart healthcare displays. With our innovative offerings, we help healthcare facilities harness the benefits of e-paper technology to enhance patient experiences, streamline processes, and ultimately provide better care. Visit our website to learn more about our e-paper display solutions.